There are two more collections at Black Mountain to visit before I begin the next stage of this project, are The Australian National Herbarium (29 July) and the National Soil Archive (2 Aug). The first of these the National Herbarium where approximately 1.4 million dried plant samples from Australia, New Zealand, Indonesia and Papua New Guinea are preserved recorded and systematically classified for plant research.
The collection is a reference of botanical information and as the Centre for Plant Biodiversity Research is a collaborative organization between CSIRO Plant Industry and Australian National Botanical Gardens (Department of Environment, Water, Heritage and the Arts [DEWHA]). Plant scientists / researchers, students, technicians and voluntary workers have access to the specimens and described it is an integral part of plant industry science research. <http://www.csiro.au/places/ANH.html>. An online resource with public access is the AVH is Australia's Virtual Herbarium < http://www.chah.gov.au/avh/>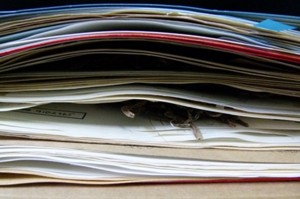 Some specimens, such as those from Captain Cook's expedition in 1770, have unique historical significance as well as botanical value. In response to my interest in re-examining a threatened plant the Crimson Spider orchid (Caladenia concolor), Collections Coordinator Jo Palmer located specimens for me. The many labels along the side of the specimen sheets highlight the issue of revision and reassessment in systematic classification and plant taxonomy. Some of the labels on these specimens had changed since my previous visit to the herbarium in January when I had been looking for its type specimen. Then, with the help of specialist knowledge from the Technician Anna Monro we compared the names of dried specimens and their descriptions to the research literature. It was confusing. Similar looking specimens had been re-grouped and re-named and I started to wonder which one I was actually looking for and what it's name really was —I could only distinguish it with reference to the location in north east victoria where now it rarely occurs. It was in the herbarium's library that Anna located an image,— in Robert Fitzgerald's Australian Orchids of 1878, which would serves as substitute for the real thing what can be called an icon-type specimen. This delicately hand coloured lithograph presented another version to the specimen sheets and to the colour photos that I had seen already.
Based at the Herbarium is the team working on developing the remarkable online resource—the encyclopaedic project Atlas of Living Australia. <http://www.ala.org.au/ > It is a national database of flora and fauna and a phenomenal concept and resource for collecting extending and interpreting data, developing understanding and knowledge: it reflects the dynamic nature, relevance and significance of the collections and links the research relating to them. A collaborative project with other organizations, the Atlas not only posits the biological collections in a contemporary context and articulates the relationships between them.